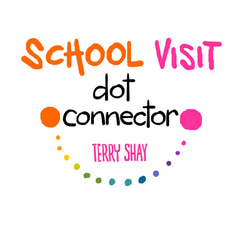 A most unusual great-horned owl rescue? The true story of a failed (and then successful) attempt to hike the Appalachian Trail? A wintry adventure to recover a lost baby in the magical world of the Scandinavian nisse? Michelle Houts jumps enthusiastically into her stories, some fiction and some nonfiction.
Houts loves telling about interesting people, such as a woman who played professional baseball in a skirt (Kammie On First), a midcentury modern artist (Count the Wings: The Life and Art Of Charley Harper), the first woman to solo hike the Appalachian Trail (When Grandma Gatewood Took A Hike) and a great-horned owl (Silent Swoop). She also enjoys exploring the imagination to see what's possible. Sea Glass Summer dives into the mysteries of the ocean with a multi-generational tale and a surprise ending, and Winterfrost is a perennial family holiday read-aloud. Barn At Night and The Beef Princess Of Practical County both bring readers to the family farm where adventures await.
Houts brings the mysteries of science to life in her STEM-based chapter book series, Lucy's Lab, which encourages young readers to be curious about the world around them. She offers a three-day STEM and Literacy workshop for Grades 1-3, in which students explore the many ways scientists and writers share skills and habits that result in discovery and creativity.
Her newest book, Hopefully The Scarecrow (Flamingo Philomel, 2023) celebrates the power of hope and friendship when a scarecrow finds he has little control over his circumstances. Houts is a frequent speaker at schools and conferences. She is the creator of The Mark Boney Promise, an anti-bullying campaign, and the 52 Letter Challenge, which is bringing back the art of writing real, actual letters. She writes from a restored 1894 one-room schoolhouse in Ohio. Visit her online at www.michellehouts.com.