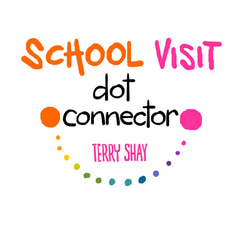 Maria Parrott-Ryan loves to combine stellar storytelling with fascinating facts. (A little humor doesn't hurt, either.) That's what drew her to the story of a scientist who discovered a glowing pink flying squirrel in his backyard and convinced his colleagues to help him figure out what in the world was going (or glowing?) on. Maria tells this story in her middle-grade book Mysterious Glowing Mammals: An Unexpected Discovery Sparks a Scientific Investigation, which is a Junior Library Guild Gold Standard selection and received a starred review from School Library Journal.
Maria has also written a wide variety of K–12 educational materials and published articles in children's magazines on topics ranging from horribly smelly flowers to futuristic elevators to the circulatory system. She edits nonfiction children's books for the Wisconsin Historical Society Press. As a writer and editor, Maria places great importance on not only telling important, engaging stories, but also on illuminating for young readers the research it takes to tell them right.
Maria lives with her family in Madison, Wisconsin, where she loves to go for walks in the woods and is always on the lookout for wildlife. Visit her online at www.mariaparrottryan.com.