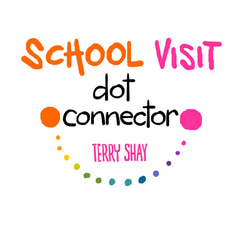 Constance Lombardo is the author of the picture book Tiny Spoon vs. Little Fork (illustrated by Dan & Jason) and the author/illustrator of the highly illustrated middle grade Mr. Puffball series. Her debut picture book, Everybody Says Meow was chosen as an Anna Dewdney Read Together Award Honor book and included in several 'best of' read-aloud series.
Constance began drawing when she was ten years old, inspired in part by the Illustrators Annuals her dad brought home from the advertising agency where he worked, and in part by her sister doing a drawing and getting lots of attention. She grew up in a home with many books and frequent visits to the library. When she had her son and read him all her favorite picture books (The Story of Ferdinand, Beatrix Potter, Strega Nona, Dr. DeSoto,) her love for that combination of words and pictures was rekindled.
She gets most of her ideas from her old beagle, Louie, and various feline friends. She and Louie enjoy walking around their neighborhood, feeling curious about squirrels and hoping for a bunny sighting. Her goal as an author is make kids laugh and want to read more books.
Constance has done all kinds of artmaking: printmaking, abstract painting, mask-making, and mural painting, but is now mostly focused on drawing cats and dogs and the occasional duck or turtle. She loves visiting classrooms and talking to young kids about why books are awesome, how we are all artists, character development and how inspiration is all around us. Drawing with kids is one of her favorite things to do. Other favorites include reading graphic novels, doing crossword puzzles, and eating chocolate-covered pretzels. She lives in Asheville, NC with her family.