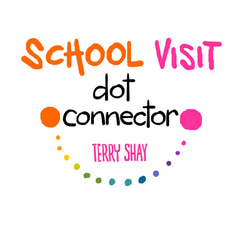 Ana Aranda is a children's book creator, illustrator, and art instructor born in Mexico and living in Brooklyn, New York. Her work has been featured in galleries and museums in the United States, France, Mexico, Italy, Norway, and Japan. In San Francisco, she painted murals in the Mission District, for the Consulate General of Mexico, and for the prestigious de Young Museum. She has collaborated with Google X, Amnesty International, 826 Valencia, the Charles M. Schulz Museum, Stanford Design Thinking School, UC Berkeley, Spoke Art Gallery, and Gallery Nucleus, among others. She is a member of SCBWI, PEN America, Society of Illustrators, Writers Council (National Writing Project), and Art Brand Alliance.
Ana's biggest inspirations are her childhood memories, the vibrant colors of Mexico, and music. Her work focuses on transforming the everyday into fantastical situations, and often include images from nature and whimsical creatures. She has illustrated picture books published in France, Italy and the US, including The Chupacabra Ate the Candelabra by Marc Tyler Nobleman (Nancy Paulsen Books), Our Celebración! by Susan Middleton Elya (Lee & Low), and Moth & Butterfly: Ta Da! by Dev Petty (Nancy Paulsen Books), Our Day of the Dead Celebration/Nuestra Celebración del Día de Muertos, her debut as author and illustrator
(Penguin/Nancy Paulsen Books) and
How to Make a Memory by Elaine Vickers (S&S/Paula Wiseman Books).
Ana is available for speaking engagements for all ages such as school visits, SBWI events, talks at Universities, Libraries, Book Festivals and more.
She enjoys talking about books, art and experimentation in art and can also do presentations with drawing workshop components.
Presentations are offered in English, Spanish, French and Bilingual (English/Spanish).