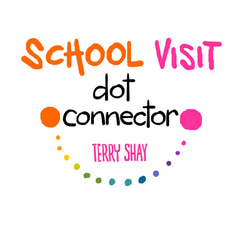 Lisa Jahn-Clough is an author and illustrator of picture books and novels who has been active in the field since her best-selling book, Alicia Has a Bad Day was published in 1994. She has published fourteen picture books (twelve as author/illustrator and two as illustrator), four early-readers, three YA novels, and the recent young chapter book, The Kids of Cattywampus Street which is called "extraordinary" by Lemony Snicket and was a number one Amazon editor's pick. This book is a perfect read for 2nd - 4th grades.
Lisa leads school visits from Pre-K through high school, along with speaking and reading events at libraries, conferences, and literary festivals. Lisa is a college creative writing professor at Rowan University in Glassboro, NJ and teaches part-time in the MFA Low-Residency Program at Hamline University. She is available to lead teacher-in-services about any aspect of the field.
Lisa is a highly experienced writer, artist, educator, and all around creative person with a passion for art and literature. She grew up in Maine with her artist mother and scientist father and many animals (goats, chickens, dog, cats, birds, and even a monkey!) She has been creating ever since she can remember and frequently uses her childhood stories as a basis for her current work. Her school visits inspire and encourage young people to explore their own creativity and tell their own stories. She lives outside Philadelphia during the academic semester and in coastal Maine during the summer and winter breaks.