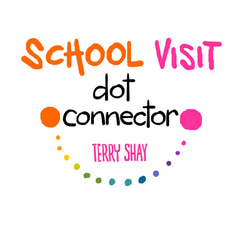 For Schools: As a recently retired teacher, I formed School Visit Dot Connector after witnessing the powerful effects of authors/illustrators visiting my school. Students gain immeasurable insight and skills from visiting authors, ranging from learning about publishing as a profession to improving their own writing. During my thirty-seven years in the classroom, I was blessed to organize six different successful author visits; due to my experience I have been scheduling author visits to schools across the country for the last three years.
The author/illustrators I represent are all kind and loving people who are very good at what they do. I am prepared to help you arrange a once in a lifetime visit for your school. The kids are at the heart of everything I do, so giving them the best experience possible, while make it easy on you, is the ultimate goal.
For author illustrators, you can be assured that every detail of your visit and travel plans will be seamless. I will be your guide in navigating logistics so you can do the important work of connecting with schools and most importantly, kids. School Visit Dot Connector is focused on representing traditionally published authors who meet the highest standards of professionalism while demonstrating love and kindness to children and school personnel.