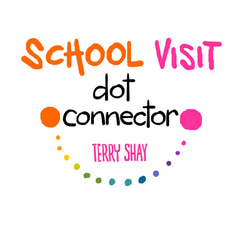 Laura Numeroff was born and raised in Brooklyn, NYC. She graduated from Pratt Institute in 1975 with both a BFA (with honors) and a contract with Macmillan for her first children's book, Amy For Short that she wrote and illustrated as a homework assignment for a class in Writing and Illustrating Books For Children.
She has now written forty-seven books and illustrated nine of them. After eight rejections, Harper & Row bought If You Give A Mouse A Cookie which is now in its 74th printing). It became a series and includes; If You Give A Pig A Pancake, If You Give A Moose A Muffin, If You Give A Mouse A Brownie, If You Give A Dog A Donut, If You Give A Cat A Cupcake, If You Take A Mouse To School, If You Take A Mouse To The Movies and If You Give A Pig A Party.
Oprah declared If You Give A Pig A Pancake as her favorite kids' book and added it to the Oprah's Favorite Things list. She also put it on her children's book list. In addition, Oprah featured another of Laura's books, The Hope Tree: Kids Speak Out About Cancer.
Several IF YOU GIVE books have been on the NY TIMES BESTSELLER LIST for a total of over 30 weeks. IF YOU GIVE A MOUSE A COOKIE is in its 74th printing.
If You Give A Pig A Pancake was on PUBLISHER'S WEEKLY BESTSELLER list for over a year. In June 1998 Laura made publishing history when three of her books were simultaneously on the top ten PUBLISHER'S WEEKLY bestselling children's books list.
The books have been translated into over fourteen languages including Spanish, Greek, Japanese, Chinese, Korean, Italian, Portuguese and Dutch Afrikaaner. The IF YOU GIVE series has sold over 72 million copies including board books.
First Lady Laura Bush invited Laura to the White House twice. Once to read at the Easter Egg Roll on the White House lawn, and then to join other authors for a luncheon. First Lady Michelle Obama read IF YOU GIVE A MOUSE A COOKIE in 2014 at yet another White House Easter Egg Hunt.
On CNN, as a way to celebrate National Read Across America Day, Anderson Cooper read to his 10 months old son, Wyatt, If You Give A Mouse A Cookie, his son's favorite book. Harrison Ford referenced the first two lines in his movie, Air Force One. Charles Schulz drew two comic strips featuring IF books. LeVar Burton featured If You Give A Mouse A Cookie on his first episode of Reading Rainbow.
Laura's most recent book is Raising A Hero, which is about a young boy raising a puppy on his way to becoming a service dog. A portion of sales benefits Canine Companions, one of the largest organizations that trains dogs to help people with disabilities, including war veterans with PTSD.
For nearly 20 years Laura has sponsored a horse for children and adults with disabilities to experience the unique healing properties that can only be found in therapeutic riding.
Laura wrote a book called The Hope Tree: Kids Speak Out About Breast Cancer. She, her co-author and the illustrator donated all the profits to the Susan B. Komen Foundation.
Laura granted a young girl's wish for the MAKE-A-WISH foundation by helping her write a children's book. And, has visited children's hospital whenever she can.
A portion of royalties from the IF series is donated to FIRST BOOK, a non-profit that gives brand new books to children in underserved communities.
Laura has visited schools in every state except Hawaii and Iowa. Thanks to ZOOM, has virtually visited schools in Germany, Japan, Italy, China, Colombia and Malawi.
AMAZON produced two seasons with 50 episodes of the animated show If You Give A Mouse A Cookie and was nominated for two Emmys.
THE MALAWI LIBRARY
In 2022 a most exciting journey began. In early April, Laura was approached by Julie Arko, the Chief Marketing Officer of Village Book Builders (VBB) to see if she would do a ZOOM with a class in Malawi. Mouse Cookie had been her son Milo's very favorite book.
Of course, Laura said "Yes." She so impressed by the enthusiasm the students had. All sitting on the schools floor. No seats or desks! One of the girls asked her "How do you become an author?" Laura is asked that question often. She usually says "Read as many books as you can." But she knew that they only had a few books in the village. That minute Laura made the decision to sponsor a library. Six months later the library was built and stocked with hundreds of books and several computers.
The library serves not only the students but the entire community as well. One of the highlights of Laura's life was traveling to the village in Malawi for the opening, and meeting and hug the girl who asked the question. She also visit with her family in their home. It ceremony was attended by over a thousand villagers!
The library is dedicated our wonderful parents, Florence and William Numeroff.
Established in 2015, VBB has 23 projects operating in 10 countries (including the USA). When not writing or visiting schools, Laura enjoys playing tennis, taking kickboxing lessons, traveling, learning French, spending time with her dog, Eloise and her cat, Henry, and collecting vintage photographs.