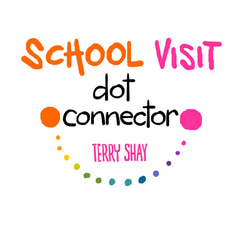 Danielle Davis grew up in Singapore and Hong Kong and now reads, writes, and swims in Los Angeles. Her first picture book is
To Make
, art by Mags DeRoma, from HarperCollins—a manual that celebrates creativity and making. Her first middle grade novel was
Zinnia and the Bees
.
A former middle school and community college English teacher, one of her favorite things is inspiring kids (and grownups) to tap into their own unique voices and imaginations. She started the blog,
This Picture Book Life
, and the creative writing YouTube channel for kids,
This Writer's Life,
which was featured on
KidLit TV
.
Danielle offers interactive presentations and workshops in-person or online. She's facilitated events at a variety of venues including schools, libraries, 826Boston, arts and makerspaces, the LA Times Festival of Books, SoCal NerdCamp, and more.
Students will explore the story and writing of To Make as well as any creative process followed by participating in some neat making together–whether a story or a creative-identity affirming maker ribbon or creativitree. They'll get to know the steps from the book to make anything: gather, make, wait—which can be applied to every endeavor in the classroom and beyond!
Danielle is available for engaging, inspiring professional development workshops for educators as well.
Explore her creativity-filled author visit options and how they line up with common core standards and encourage social emotional learning in this PDF.
Learn more at her website: https://www.danielledavisreadsandwrites.com/
Author visits leave a lasting impression as they inspire kids to read, write, create—and keep making!