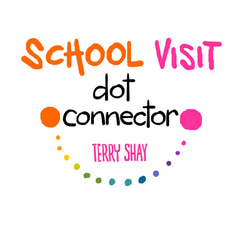 Please meet wordsmith and ADHD aficionado, Merriam Sarcia Saunders, LMFT! As a licensed family therapist and maestro in managing ADHD, Merriam is a wizard who understands the magical world of neurodevelopmental differences. She's not just your regular author – she's your go-to guide for all things ADHD! When she's not conjuring up creative stories, Merriam works magic helping families navigate the enchanting journey of raising kids with differences.
Merriam is the imaginative mind behind five captivating books, including the picture books My Wandering, Dreaming Mind and My Whirling, Twirling Motor. (School Library Journal even gave her a golden star for this gem!) But that's not all – middle schoolers adore her spellbinding novel Trouble With A Tiny t, a positive ADHD tale that hooks and helps young hearts and minds.
Merriam is a seasoned school sorceress (aka, school counselor!) having counseled young explorers from kindergarten to 12th grade, with a particular mastery in special education. And like your own enchanting teachers, she is currently one herself—of psychology at Dominican University, so she knows the magic of a classroom!
Her dedication to kid-lit and mental health lead her to co-found the haven known as www.ANovelMind.com. It's a searchable treasure chest brimming with kids' books that celebrate characters with unique minds and extraordinary journeys.
So, whether your students are curious readers, aspiring authors, or just looking for a dash of wonder, Merriam will conduct your next school author visit with a symphony of topics ranging from her whimsical writing journey, how to turn fairytales into limericks or make a poem out of a problem to in-service staff trainings on neurodivergence in the classroom—all with the underlying melody of understanding children with unique needs. With her years of experience, she knows how to make each note resonate with empathy and fun. 🪄📚
Learn more about Merriam on her website https://merriamsaunders.com/books.html